Lawn Care In
Augusta
Cultivating Excellence for Your Outdoor Living Space
At Green Lawn Augusta, we are committed to providing exceptional lawn care in Augusta, GA. Our team understands the importance of a healthy well manicured lawn, and we are dedicated to helping our customers achieve just that. With our expertise and passion for green landscapes, we guarantee to transform your dull and lackluster lawn into a lush and thriving oasis.
When it comes to lawn care, we believe that happy roots equal healthy soil, which ultimately leads to greener grass. Our skilled professionals are trained to assess the specific needs of your lawn and create a customized plan that addresses any issues or challenges. Whether your lawn requires regular maintenance, fertilization, weed control, or pest management, we have the knowledge and tools to exceed your expectations.
With Green Lawn Augusta, you can trust that your lawn is in capable hands. We take pride in delivering exceptional service by utilizing the latest techniques and environmentally-friendly solutions. Our commitment to excellence and attention to detail sets us apart from the competition. Experience the difference with Green Lawn Augusta – your go-to choice for exceptional lawn care in Augusta, GA.
Convenience and Time-Saving: The Ultimate Lawn Care Solution in Augusta
At our lawn care service in Augusta, we understand the importance of convenience in every aspect of your life. That's why we offer a hassle-free experience from start to finish. From scheduling your appointment to the completion of the job, we take care of every detail so that you can sit back and relax. Our user-friendly online platform allows you to easily book an appointment with just a few clicks, saving you valuable time and effort. No more waiting on hold or going through endless paperwork – we've got you covered.
When it comes to expertise, our team of dedicated professionals is second to none. With years of experience under our belts, we have honed our skills and perfected our techniques to ensure top-notch results for your lawn. Whether it's mowing, trimming, or fertilizing, we know exactly what your lawn needs to thrive in Augusta's unique climate. We keep up with the latest industry trends and use cutting-edge equipment to deliver exceptional service that exceeds your expectations. Rest assured that when you choose us for your lawn care needs, you're choosing expertise you can count on.
Time is a precious commodity, and we understand that you have better things to do than spending hours tending to your lawn. That's why our time-saving approach sets us apart from the rest. With our efficient and streamlined processes, we get the job done quickly and effectively without compromising quality. Our team arrives promptly at the scheduled time, ready to tackle any lawn care task with precision and speed. Say goodbye to wasted weekends sweating over your yard – let us take care of it while you make the most of your free time.
In conclusion, our lawn care service in Augusta offers unmatched convenience, expertise, and time-saving solutions for all your lawn care needs. Experience the ease of booking appointments online, benefit from our team's extensive knowledge and skills, and reclaim your valuable time. Don't settle for anything less than the best – trust us to take care of your lawn while you enjoy the things that truly matter.
Why is Lawn Care in Augusta Important?
Lawn care in Augusta is not just about maintaining a beautiful and vibrant yard, but it is also crucial for the overall health and well-being of your property. Our team at Green Lawn Augusta understands the significance of proper lawn care and the impact it can have on enhancing the aesthetics and value of your home.
Having a well-maintained lawn in Augusta goes beyond just appearances. It plays a vital role in creating a welcoming environment, both for you and your visitors. A neatly trimmed and healthy lawn not only boosts curb appeal but also creates a sense of pride and satisfaction for homeowners. It becomes a place where you can relax, socialize with friends and family, or simply enjoy some peaceful time amidst nature.
Moreover, investing in lawn care services in Augusta is a proactive way to protect your property from potential damage. Regular mowing, fertilizing, weed control, and proper watering practices help prevent the growth of invasive weeds and pests that can harm your lawn's health. Additionally, maintaining an adequately watered lawn can also mitigate soil erosion issues, which are common in our area.
At Green Lawn Augusta, we understand the importance of providing top-notch lawn care services that meet the unique needs of our clients in Augusta. With our satisfaction guarantee, you can rest assured knowing that our team will go above and beyond to ensure your lawn remains healthy, vibrant, and beautiful throughout the year. Let us take care of your lawn so you can focus on enjoying all that Augusta has to offer.
contact
us

We are waiting for you
Affordable Lawn Care

in Augusta
Steven Nevarez
2022-08-15
There service's where quick and clean with no hesitation. They trimmed my hedges and mowed my lawn with precision and care.
Noah Garris
2022-09-14
Green Lawn Augusta is great! I really appreciated their customer service and the good work they did aerating my lawn!
Aaron Forney
2022-08-11
Green Lawn Augusta provides timely, professional service. They have my yard looking great
What types of lawn care services do you offer?
We offer a variety of lawn care services, including lawn mowing, fertilization, aeration, overseeding, weed control, pest control, and landscaping services.
Do you offer any guarantees on your services?
We strive to provide the highest quality services and customer satisfaction. If you're not completely satisfied with our service, please contact us as soon as possible so we can make it right.
Are your lawn care treatments safe for my kids and pets?
Yes, the safety of your family and pets is our top priority. All our treatments are safe when applied correctly by our trained professionals.
What makes Green Lawn Augusta different from other lawn care companies?
At Green Lawn Augusta, we focus on customer satisfaction and providing high-quality services. Our team of experienced professionals uses top-grade equipment and products to ensure your lawn is at its best. Our personalized approach means we tailor our services to your lawn's needs.
How do I get a quote for lawn care services from Green Lawn Augusta?
To receive a quote, click here and fill out the form or call us at (706)414-1163. Our team will be happy to discuss your lawn care needs and provide you with a customized quote.
Lawn Care Prices
In Augusta
44
$
Starting At Per Visit
Mow, Edge, Weedeat, Blow Full Property

Eliminate Weeds and Remove Debris in Flower Beds

3 Annual Bush Trimmings

Weed Control - Fertilization (6 Apps)
Silver CHair
Lawn Maintenance
39
$
Starting At Per Visit
Mow, Edge, Weedeat, Blow Full Property

Eliminate Weeds and Remove Debris in Flower Beds

Weed Control - Fertilization (6 Apps)
Platinum Chair
Full Service
44
$
Starting At Per Visit
Mow, Edge, Weedeat, Blow full Property

Eliminate Weeds and Remove Debris in Flower Beds

Weed Control - Fertilization (6 Apps)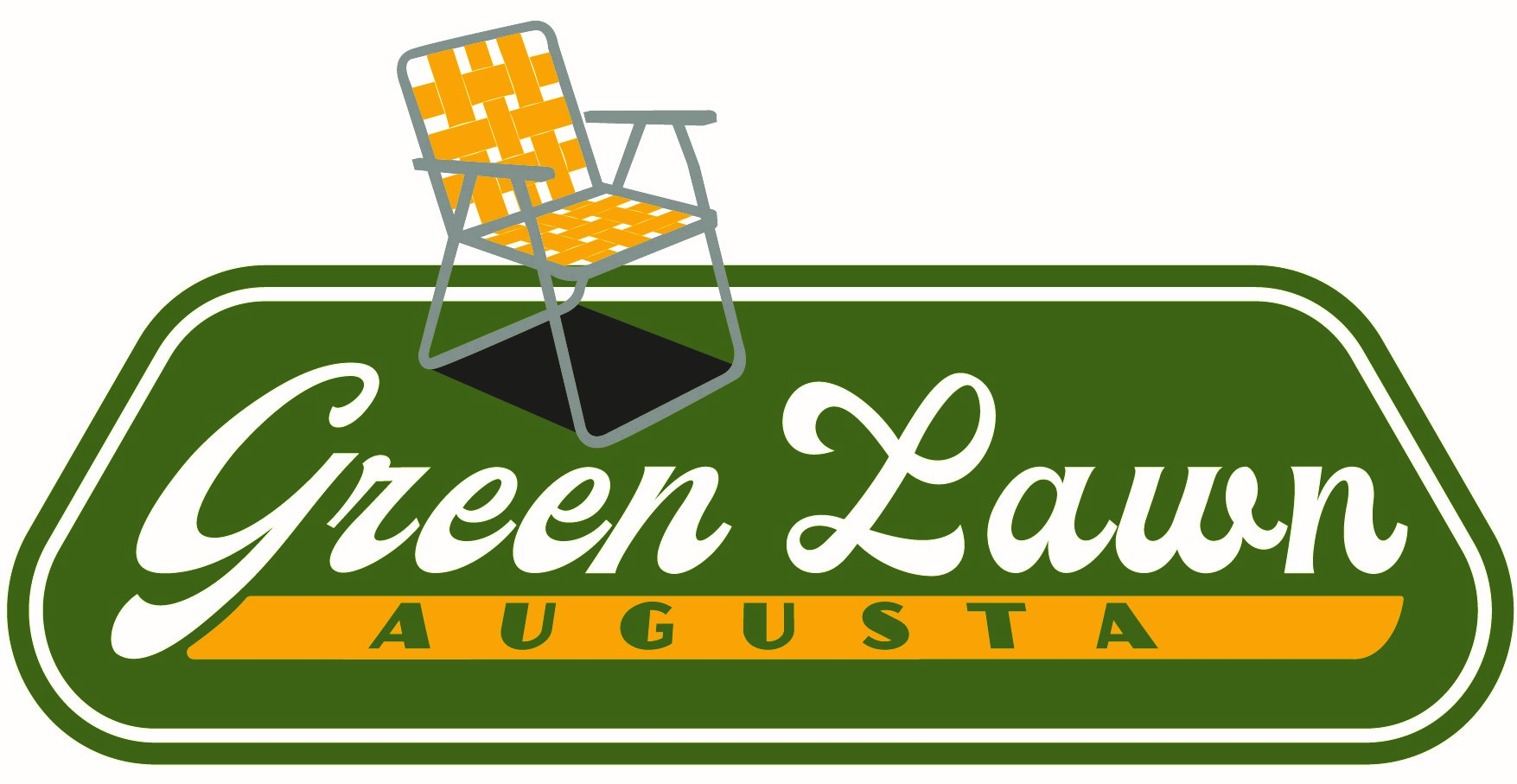 Fertilization - Weed Control
Choose Your Other Services
Submit
Get in touch with our friendly staff today to get a Free Estimate for Lawn Care in Augusta.
Call Now Button