Contact Us
Today For Your


Augusta
Lawn Care
and maintenance
Needs
Green Lawn Augusta offers premium Augusta lawn care and maintenance in Augusta, GA. Our experienced team provides customized lawn care packages to help homeowners care for their lawns efficiently.
How to Start
Augusta Lawn Care Services of Augusta
Fill Out Form
Let us know what Augusta lawn care services you need help with, by choosing a package and filling out our form below to receive a same day estimate.

Accept Proposal
After completing the form below, you will receive an email with a quote for your requested lawn care service

Schedule Service
Accept the proposal sent to your email and start managing everything from your phone. With online payments, and customer portal, book additional services with a few clicks.
Custom
Lawn Care

Packages
For Augusta, GA Homes
44
$
Starting At Per Visit
Mow, Edge, Weedeat, Blow Full Property

Eliminate Weeds and Remove Debris in Flower Beds

3 Annual Bush Trimmings

Weed Control - Fertilization (6 Apps)
Silver CHair
Lawn Maintenance
39
$
Starting At Per Visit
Mow, Edge, Weedeat, Blow Full Property

Eliminate Weeds and Remove Debris in Flower Beds

Weed Control - Fertilization (6 Apps)
Platinum Chair
Full Service
44
$
Starting At Per Visit
Mow, Edge, Weedeat, Blow full Property

Eliminate Weeds and Remove Debris in Flower Beds

Weed Control - Fertilization (6 Apps)
Affordable

Augusta


Lawn Care


Augusta, Ga
Augusta Lawn Care
Services Reviews
Steven Nevarez
2022-08-15
There service's where quick and clean with no hesitation. They trimmed my hedges and mowed my lawn with precision and care.
Noah Garris
2022-09-14
Green Lawn Augusta is great! I really appreciated their customer service and the good work they did aerating my lawn!
Aaron Forney
2022-08-11
Green Lawn Augusta provides timely, professional service. They have my yard looking great
The Perfect Solution For

Lawn Care

Augusta
As Augusta's premier lawn care company, we offer customized services to help homeowners cultivate picture-perfect lawns. Our tailored Augusta lawn care plans promote strong grass growth while preserving the natural elegance of your yard.
Augusta, GA is known for having some of the most beautiful landscapes in the region. Maintaining a healthy, green lawn in Augusta's climate requires expertise and diligent care. That's where Green Lawn Augusta comes in.
From mowing and fertilizing to disease and weed control, our lawn care technicians provide complete maintenance for a lush, vibrant yard. We also offer core aeration, seeding, and other services to revive tired lawns. With years of experience caring for Augusta lawns, we understand exactly what your grass needs to thrive in this climate.
Trust Green Lawn Augusta to keep your lawn looking its best year-round. Contact us today to schedule an evaluation of your residential or commercial property and get a customized care plan designed just for you.
The Importance of
Augusta, Ga Lawn Care
Augusta is known for its picturesque landscapes, notably the Augusta National Golf Club, home of the Masters Golf Tournament. Proper lawn care helps retain Augusta's reputation for beautiful greenery. A well-kept lawn also boosts home value and creates an inviting outdoor space for you to enjoy.
At Green Lawn Augusta, our goal is to help homeowners cultivate the lawn of their dreams. We bring years of experience caring for Augusta yards. Our customized Augusta, Ga lawn care aims to enhance your lawn's overall health, beauty and comfort. Let us help make your Augusta lawn the envy of the neighborhood!
The Benefits of
Professional Lawn Care
While DIY lawn care may seem like a money saver, the investment in professional services pays off through:
Our Experienced Professionals
Our team consists of experienced lawn care professionals who are passionate about their work. We have the knowledge and skills to provide exceptional lawn care services that will exceed your expectations.
Exceptional Care For Augusta Homes
We pride ourselves on offering exceptional lawn care. From regular lawn maintenance to weed control and debris removal, we have you covered. Trust us to keep your yard looking its best.
Affordable Rates for Premium Services
We believe that everyone deserves a beautiful lawn, which is why we offer affordable rates for our premium Augusta lawn care services. Our goal is to deliver exceptional results without breaking your budget.
Lawn Care Tips for

Augusta Home Owners
At
Green Lawn Augusta
, we understand the unique lawn care needs of Augusta home owners. To ensure your lawn remains vibrant and healthy throughout the year, it's essential to adapt your yard care routine as the seasons change. Here are just a few of our routine lawn care tips.

1. Regular Lawn Mowing
Consistent Mowing: Regular mowing, especially during the growing season, ensures uniform height and better grass health.
Weed Control: Regular maintenance helps in weed prevention, ensuring a pristine lawn appearance.
2. Fertilization: A Key Aspect to Lawn Health
Regular Fertilizing: Every 4 to 6 weeks during the growing season is ideal. This ensures your yard gets the nutrients it needs, especially during high foot traffic.
3. Spring Lawn Care
Aeration: This process allows your Augusta soil to breathe, promoting healthier grass roots.
Dethatching: Essential for setting the stage for robust lawn growth, ensuring your grass gets the nutrients it needs.
4. Summer Lawn Maintenance
Mowing: Keep the grass at an optimal height, shading the soil to conserve moisture — a key lawn care practice for Augusta.
Watering: Early morning is the best time to water your lawn to prevent evaporation and promote deep root absorption.
5. Fall Lawn Care
Overseeding: This helps fill in any bare patches, ensuring a lush green appearance.
Fertilization: Equip your lawn with the vital nutrients it needs to brave the winter months.
6. Winter Lawn Protection
Lawn Safety: Keep your lawn clear of heavy objects and avoid walking on frosty grass to prevent any damage.
By incorporating these seasonal
Green Lawn Augusta
lawn care tips, you can ensure a lush, green, and healthy lawn that gets the neighbors talking. Whether it's Bermuda grass, centipede grass, or St. Augustine, our services cater to all grass types common in Augusta.
Let Us Care for the
Augusta Lawn

You've Always Wanted!
Don't let Augusta's challenging climate stop you from enjoying a beautiful lawn. Green Lawn Augusta is here to assess your lawn's needs, restore any problem areas, and maintain healthy grass year-round. Our customized lawn care plans give your yard the best chance to thrive and enhance your property value.
For a free quote on professional lawn maintenance for your home or business, click Book Now to contact us today! We look forward to helping you achieve the Augusta lawn of your dreams.
Your Preferred Augusta Georgia Lawn Care Company

Ready to Serve:
If you're looking for a dependable and professional lawn care provider in Augusta, Georgia look no further. Green Lawn Augusta is ready to serve you and provide the highest level of care for your residential or commercial property. Contact us today for all your lawn care needs!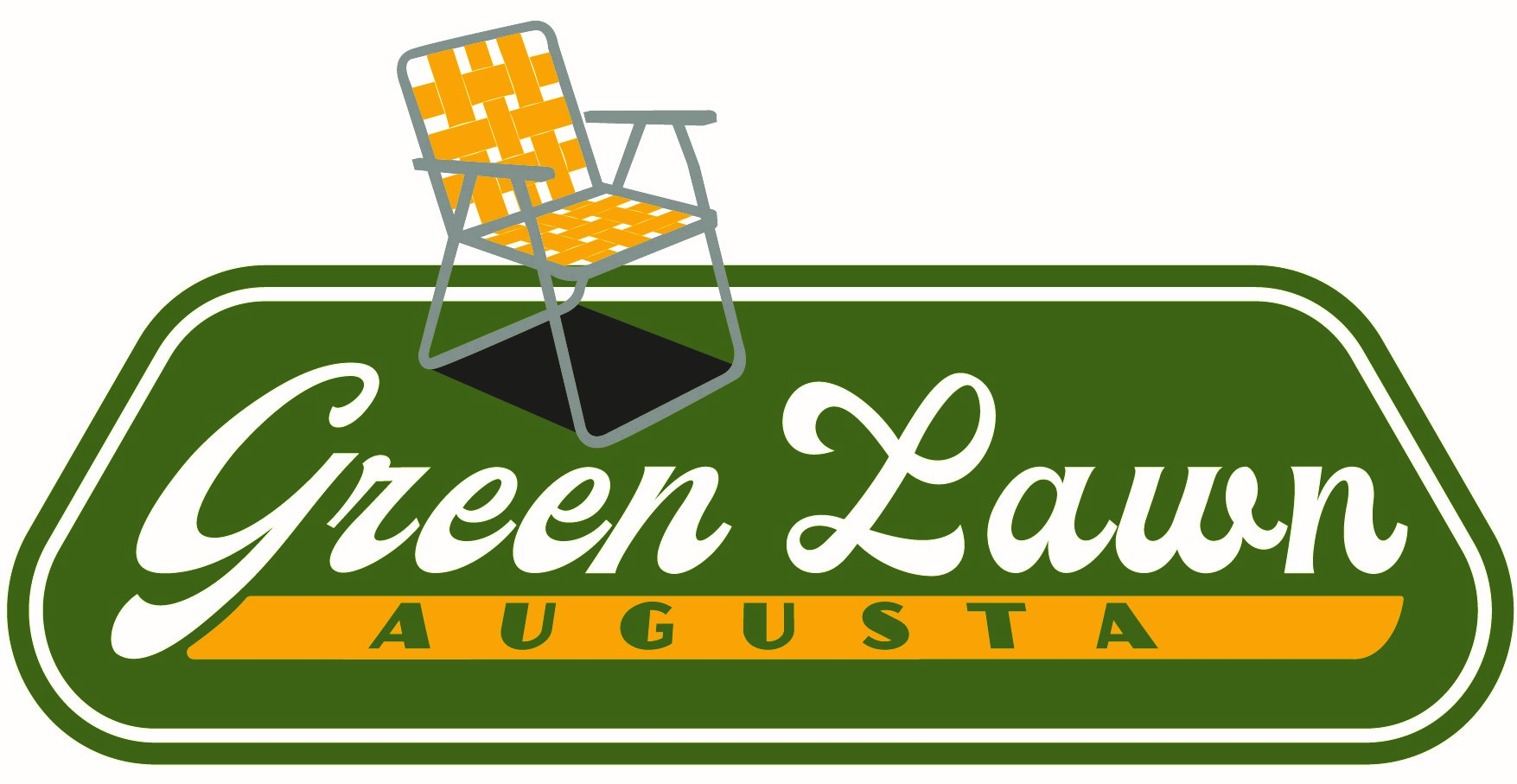 Fertilization - Weed Control
Choose Your Other Services
Submit